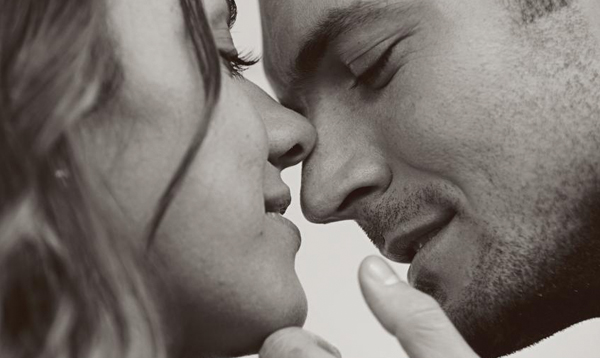 ¿Qué sería de la música sin las canciones de amor? ¿Qué sería del amor en sí mismo? Sin las películas románticas, sin esos momentos en los que te sientas a escuchar una de ellas y te transportas a miles de recuerdos… Hoy, desde Mujer.info, hemos elaborado una lista (sin seguir ningún orden) de un total de 101 canciones de amor, pero si crees que aún nos falta alguna no dudes en aportar tu romántico granito de arena.
Love me tender – Elvis Presley.
Nothing compares to you – Sinead O'Connor.
I will always love you – Whistney Houston.
Rose of my heart – Johnny Cash.
Candle in the wind – Elton John.
Stand by me – Ben E-. King.
One – U2.
Angels – Robbie Williams.
All you need is love – The Beatles.
I don't want to miss a thing – Aerosmith.
Hotel California – Eagles.
Maggie may – Rod Stewart.
There is a light that never goes out – The Smiths.
Up where we belong – Joe Cocker.
Crazy love – Van Morrison.
Someone like you – Adele.
Every breath you take – The Police.
My heart will go on – Celine Dion.
Woman – John Lennon.
Killing me softly – The Fugees.
Unchained Melody – Righteous Brothers.
With or without you – U2.
Skinny love – Bon Iver.
I've been loving you too long – Otis Redding.
Angie – The Rolling Stones.
Always – Bon Jovi.
Everything I do – Bryan Adams.
Love will tear us apart – Joy Division.
Baby I love you – Aretha Franklin.
Against all odds – Phil Collins.
Time after time – Cindy Lauper.
Wicked Games – Chris Isaak.
Nothing else matters – Metallica.
Somewhere only we know – Keane.
Sexual healing – Marvin Gaye.
Come rain or come shine – Ray Charles.
Baby I love your way – Big Mountain.
Carrie – Europe.
I love you always forever – Donna Lewis.
Soulmate – Natasha Bedingfield.
All my loving – The Beatles.
She's the one – Bruce Springteen & The E Street Band.
Message of love – The Pretenders.
Easy – Faith No More.
When you say nothing at all – Ronan Keating.
November Rain – Guns N' Roses.
Open arms – Journey.
Dance me to the end of love – Leonard Cohen.
Chasing Cars – Snow Patrol.
Cryin' – Aerosmith.
Rock with you – Michael Jackson.
Everytime you go away – Paul Young.
Clocks – Coldplay.
The way you look tonight – Tony Bennett.
Lovefool – The Cardigans.
Me cuesta tanto olvidarte – Mecano.
God only knows – The Beach Boys.
Samba pa ti – Santana.
Diamonds and pearls – Prince
The time of my life – Bill Medley & Jennifer Warnes.
Love is stranger – Eurythmics.
Wonderwall – Oasis.
You're the first, the last, my everything – Barry White.
Lean on me – Bill Whiters.
La chica de ayer – Nacha Pop.
Because the night – Bruce Springteen.
Te quiero igual – Andrés Calamaro.
Back to black – Amy Winehouse.
Here with me – Dido.
Total eclipe of the heart – Bonnie Tyler.
Please forgive me – Bryan Adams.
Torn – Natalia Imbruglia.
It must have been love – Roxette.
Lovecats – The Cure.
Bleeding love – Leona Lewis.
Delilah – Tom Jones.
Scarborough fair – Simon & Garfunkel.
Chuck es' in love – Rickie Lee Jones.
Bailar pegados – Sergio Dalma.
You're beautiful – James Blunt.
Inevitable – Shakira.
Holding back the years – Simply Red.
Fallin – Alicia Key.
Strange magic – Electric Light Orchestra.
Amiga mía – Alejandro Sanz.
Good Riddance – Green Day.
Your song – Elton John.
Don't speak – No doubt.
Take on me – Aha.
I just called to say i love you – Stevie Wonder.
Si tú no estás aquí – Rosana.
Halo – Beyoncé.
Senza una donna – Zucchero.
19 días y 500 noches – Joaquín Sabina.
Don't let the sun go down on me – Oleta Adams.
Hard to say I'm sorry – Chicaco.
I need you – America.
Power of love – Luther Vandross.
Endless love – Lionel Richie & Diana Ross.
What can I do – The Corrs.
She drives me crazy – Fine Young Cannibals.